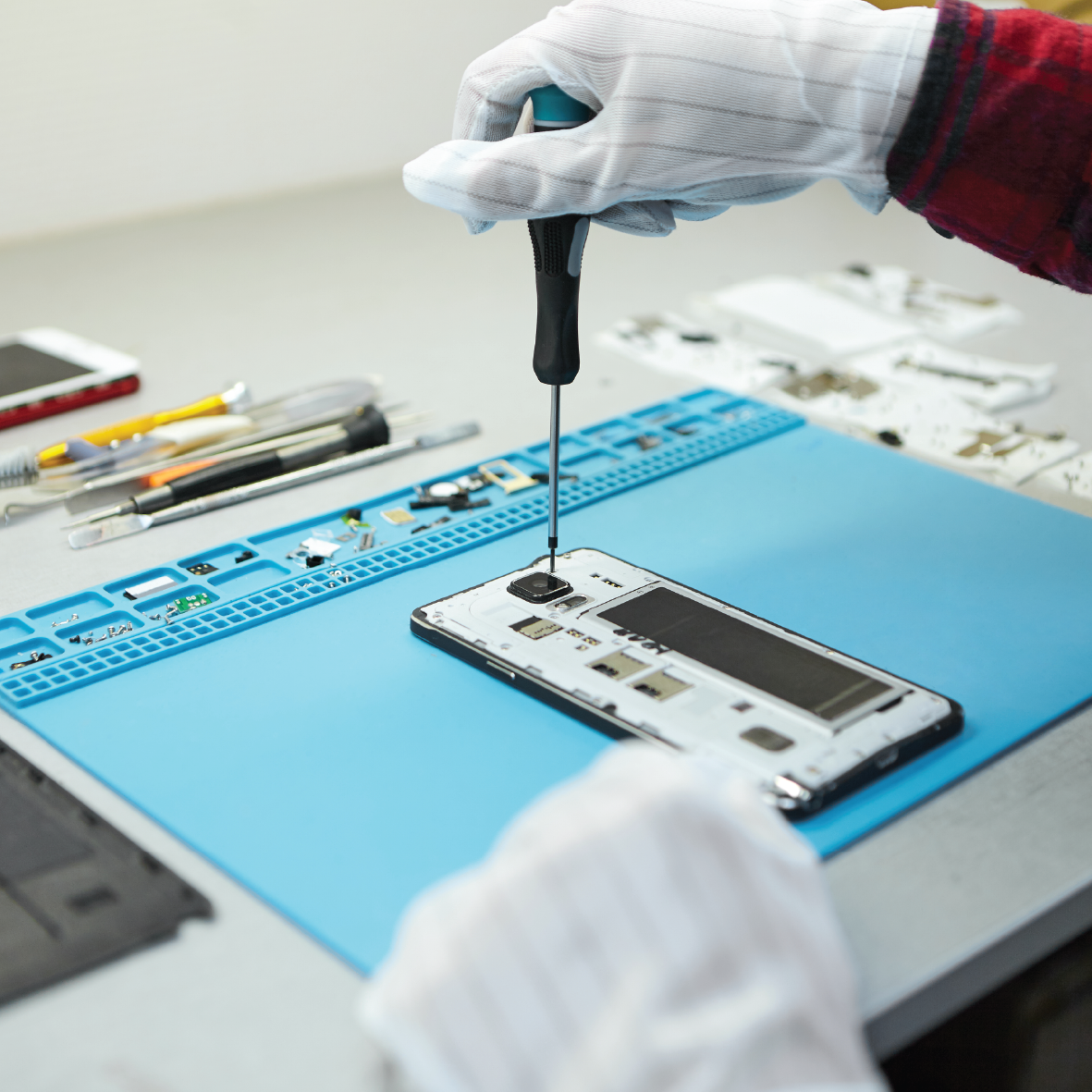 Number of diploma hours: 300 hours
Diploma fees: 700 JD
Diploma duration: 6-9 months
Language used: Arabic and English.
Diploma topics:
Common materials:
Computer skills
English skills
Communication skills
Specialization materials:
1- Hardware:
– Identify the types of phones and the operations needed to maintain the phone and mobile phone systems.
– Types of screens and the mechanism of internal screen components and their legislation.
– Identifying the external and internal components of the phone with the mention of the board (scheme).
– Learn about electricity and atoms and how to transfer electric currents and clarify volts and amps.
Charging rules (for all types of phones).
– Track circuits of tracks, including lighting, sound and screen.
Explain the work of the shipping department.
– Clarify the mechanism of work of the fallow.
– Impedances (including path diagnosis and validity).
– Installation on the jaw and chalbanese and installation of the IC
How to distinguish the current and cut it completely around the circuit.
– Learn about technical assistant programs and cellular schemes.
– The circuit of sound, lighting, transmission, screens, switches, and relays for devices.
– Connectors.
– Renewal of broken screens and crystals (decoding and installation).

2- Software:
– About frequencies, types of networks, and phone statuses.
iPhone software and programs.
iCloud decryption and decryption servers.
Protect the device from hacking or modification.
– Breaking the protection – decoding the pattern – commenting on the logo.
– Chinese tablet / Huawei* The certificate is accredited by Cambridge College and certified by the Ministry of Higher Education.
Diploma Features: The student gets 3 free courses
– Computer skills course – English course – Communication skills course